The Breadware growth stack
Jonathan Barragan: The Breadware Growth Stack
Last week we sat down with Jonathan Barragan, the Head of Digital Marketing at Breadware – a leader in IoT development and a key resource for sourcing, planning, building, and launching IoT products.
Jonathan has spent the better part of the last 10 years in digital marketing, and in this time he's worked up quite the toolbox. 
Starting The Day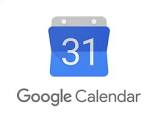 Matt – 
"You walk into the office and sit down, what's the first thing you open on your computer?" 
Jonathan – "I have plenty of tools I use every day. The first thing I do every day is pull up the daily playlist that Spotify personalizes and serves up fresh for me. It's always important for me to have some noise in the background before I dive in to work mode. 
From there,  I jump in to my google calendar – plan for any meetings I have (make sure I'm not late to anything), and check my email."
Matt – 
"That's perfect. You can't go wrong with G-Suite. So how about from a marketing standpoint – what are the tools you use that keep you excited about the state of marketing right now?" 
SEO & Content Discovery 

"Answer the Public is a really cool tool, a lot of people use it for SEO. It's easy to use, and helps you find searchable questions around any topic, including the Who, What, Where, Why, and When, to get you started in the process of thinking through keywords you should shoot for in your SEO and SEM efforts. It also gives really useful search data such as monthly search volume and estimated cost per click via Google Ads."  

"This one is also free to a certain point too, and is really helpful in the search to find what else is already out there and is already popular. It's a great scraper and aggregator of a topic you're already after. It also pulls in influencer data, and presents information on who shared what, how many times, and really does a great job of showing the engagement side of things. It can really help identify those quick home runs we're all after, you just need to be quick enough to jump on the trends." 

"Ahrefs is kind of like SEM rush or SpyFu. You can do a lot just by signing up for free." 
Ahrefs is a popular tool to research your competitors, target keywords and monitor your niche.
Knowledge Share and Communication

"Beyond just using slack for communication, the other thing to tap into with Slack is the private slack groups. Slack's quickly becoming a huge (knowledge share) resource that a lot of people might not be aware of.
Seriously, you can find a Slack group on anything. From marketing – any specific disciplines within marketing – industry expertise groups: for example people who only talk about IoT, people who only talk about electrical engineering and hardware.
So you can find these expert people, just by joining these little private groups. You never know who's going to pop in – we've seen AMA's from Guy Kawasaki, the founders of slack, and a ton of others. 
Again, super cool resource, and free." 
Social Media Management

"As you'd imagine, we're active on all major social media sites, and we use Hootsuite to manage that.
Hootsuite allows us to schedule posts in advance, listen to our customer base, we follow certain hashtags whether they are ours or someone else's. 
Customer Communication

"We just launched intercom – basically it's a chatbot on our site. As soon as potential leads engage with it, it does some of the leg work of collecting their info, directing them to email, or sending them to our estimator tool.
It's not quite as personal as real chat, but people can still get the information they need from chat with ease… and we got our first lead from Intercom the first day we added it!"
Data Tracking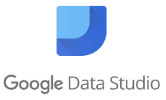 "The cool thing about Data studio is how many things you can integrate with and merge into one dashboard. It can be as complex as you need, or a simple as you want. 
We went from keeping track of all of our KPI's in a spreadsheet, to keeping track of things in an automated and dynamic way. Data Studio handles a lot for us. 
What's great is that it's super flexible, and it can work for anyone: there are templates available for google analytics, google ads, and a lot more. You can even download data via CSV and upload it if there isn't a template or API integration available."

"Mixpanel does a fantastic job of bringing everything together. We're able to just quickly try things, test them, keep what works, and ditch what doesn't."
End Note From Jonathan
"Looking at our stack – the common trend is that most of these started free, or have some kind of free version. And then, depending on where our needs are, we'll decide to spend money to allow the tool to grow with us.
"I think what I see most often is companies waiting until the last minute before investing in the right tools. I would argue that you need to flip this mindset and see ahead of what you need right now and plan for what you might need in the future." 
__ 
The Growth Stack Project is an initiative by TRU Venture Marketing with the intention of helping expert marketers by sharing the tools others use to be successful. Interested in being featured? Reach out to Matt@truvm.com.